FAQ
What is an Athletic (Sports) Scholarship?
As most Universities in the USA are private institutions, this can mean that the cost of earning a degree can be very expensive. An athletic scholarship is a financial award given to talented athletes that significantly reduces the overall cost of earning a degree. Although a student athlete on an athletic scholarship is obliged to represent the university team, it is important to understand that you are at university to gain a degree and not only to play your sport.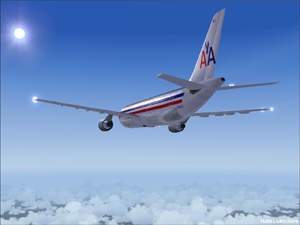 For which sports are scholarships offered?
Athletic scholarships are awarded for the following sports: baseball, basketball, crew (rowing), cross-country, fencing, football (American), golf, gymnastics, ice hockey, indoor track, lacrosse, skiing, soccer, softball, swimming and diving, tennis, track and field, volleyball, water polo, women's field hockey and wrestling. Archery, badminton, bowling, equestrian sports and squash have been designated as 'emerging sports' and scholarships in these sports are available to women only in an effort to achieve gender equity (equality between men's and women's scholarships). A few universities offer martial arts, riflery, rodeo, rugby and sailing, but very few of those (if any) will offer these sports on a scholarship basis.

What kind of degree can I get?
Student Athletes on sports scholarships are free to study any degree program offered by the university. It is a common misconception that student athletes can only study programs offered in the field of sport, however, athletes can study anything from music to medicine. A true advantage of studying at an American University is the flexibility degree choices offered.

Who grants athletic scholarships?
Athletic scholarships are granted by the university or in some cases by the athletic association in which a university participates. Athletic directors or coaches of your sport often play a central role in award decision-making, so it is important to establish contact with these individuals at an early stage of your application process.

How much are athletic scholarship awards?
Only the athletic director or the coach decides the amount of scholarship money awarded. At the start of the year, the coach will have an allocated Scholarship Fund (much like a transfer budget), where they will offer scholarships to talented athletes they wish to represent their university. Scholarships are offered on a percentage basis (based on the total cost of education at that university for one year) and can range from a few thousand dollars to in excess of $35,000.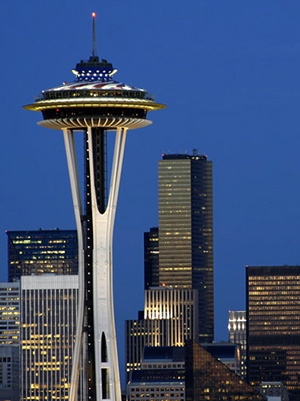 What is a 'Full Ride' ?
A 'Full Ride' is the term used for a 100% scholarship award. This can cover the cost of Tuition & Fees, Accommodation, Food and even study material such as books, as well as everything related to your sport. At EDUSPORT USA, it is our ultimate objective to secure a 'Full Ride' for our clients. However, it is important to understand that only an athletic director or coach can decide on how much scholarship money will be awarded. As a general rule, the more talent an athlete possesses, the greater the scholarship award.

Who will be considered for a scholarship?
It is likely that only students of the highest sporting standard will be considered, but in some women's sports, good 'club-level' may be sufficient. You must have recognisable achievements in your sport to be considered for an award. Check web sites of the universities you are interested in for results of matches or events to see how your ability compares. NB. At EDUSPORT USA, we take great care to evaluate each applicant. Only once we are confident that a scholarship award is realistic, will the applicant be offered a place on the EDUSPORT USA program.

How long will I have the scholarship?
Scholarships are provided on a year-by-year basis, and can generally be renewed for up to four years, which is the normal time required to complete an undergraduate degree in the US.

What is the SAT?
The SAT (or Scholastic Assessment Test) is a basic entrance examination that must be taken by all prospective students before embarking on an 'under graduate' degree in the USA. The test is multiple choice and covers basic Maths and English. At EDUSPORT USA we will provide the appropriate preparation material and assistance to ensure a good score. Prospective students can register for the SAT at www.collegeboard.com

What is the TOEFL?
Should your native language not be English, you are required to take the TOEFL (Test of English as a Foreign Language) to evaluate your level of English. In some cases, this test may be waived.

Are there any age restrictions?
There are no age restrictions for NCAA Div II, NAIA or NJCAA; however, you cannot play in the NCAA Div I after the age of 24.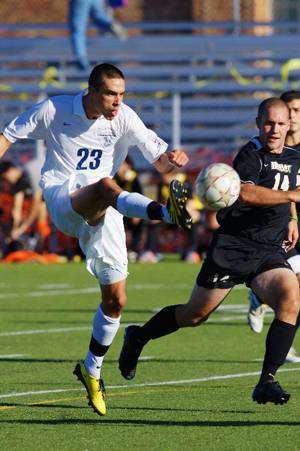 What is the NCAA Clearinghouse?
All student athletes applying to an institution within the NCAA must register with Clearinghouse for eligibility purposes. EDUSPORT USA will advise you on this process.

What are the NCAA, NAIA and NJCAA?
Universities in the USA are grouped into different divisions based on criteria such as size, academic curriculum offered, athletic program and the amount of financial assistance available.

The NCAA, NAIA and NJCAA are the governing bodies that regulate these divisions.

National Collegiate Athletic Association (NCAA)
With over 1,200 universities split into 3 divisions, academic standards are high and the level of competition is very intense. Division I institutions have more scholarship money available and are therefore; the level of competition tends to be higher. As there is no age limit for Div II, it is often the case that the top teams in Div 1 and Div II are evenly matched. Institutions in Div III do not offer athletic scholarships.

National Association of Intercollegiate Athletics (NAIA) There are around 350, mostly smaller colleges in the NAIA, organised by districts. Many NAIA colleges have excellent sports programmes and may offer some athletic scholarships. The level of athletic ability is still high, although the standard is not set as high as for NCAA teams.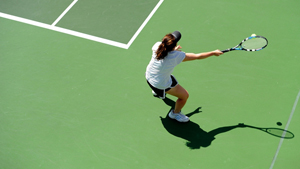 National Junior College Athletic Association (NJCAA)
The NJCAA is the National Junior College Athletic Association. These are essentially preparatory institutions for student athletes to attend with a view to achieving the required results for entrance to a higher-level college or university.

Can I still study in the USA if I don't meet the eligibility requirements?
If you do not meet the eligibility requirements for an athletic scholarship but still want to study in the USA, there are some other options available to you. You can find out more about these opportunities by contacting Education USA or the Fulbright Commission.